One of the greatest benefits of working at OpticsPlanet is my hands on access to all of the products in which we carry.

 

This can be both wonderful and terrible at the same time.

 

I can see every product, evaluate the strengths and the weaknesses, and then select the best item to suit my needs.

 

However, conflict can arise when I find two products that I equally desire.

 

When I reach this road block many will say "why don't you just get both".

 

Well, that's a nice phrase, but I am on a budget!

 
This happened not too long ago while I was in the search for a new backpack.

 

I wanted something that I could bring to work every day as well as safely carry my laptop and any other gear I might have for the day.

 

Durability and adaptability were also of utmost importance.

 

These key factors were pushing me towards a tactical backpack.

 

The first pack(s) I had in mind were that of the 5.11 Rush Series; Specifically the Rush 12 (also available in

Sandstone

and

MultiCam

).

 

It was just large enough to carry 15" Macbook Pro and far exceeded my durability and adaptability requirement.

 

However, in the back of mind there was a voice telling me not to get this pack.

 

It was too "tactical" for what I wanted.

 

I needed something that I could feel unassuming in, something that would not draw attention to myself.

 

After a few days of considering other packs I happened to come across another 5.11 pack while conducting my daily duties in our vast warehouse.

 

I pulled the pack off the shelf and gave it a quick ocular assessment.

 

It had that tactical yet unassuming profile I was looking for.

 

I checked the label and saw "COVRT 18".

 
To the untrained eye the COVRT 18 looks like every other backpack.

 

There is one main compartment with a few external accessory pockets.

 

Flanking the bag are two decent size mesh water bottle pouches with an elastic retention strap (they fit a standard 1 liter

Nalgene bottle

perfectly).

 

It resembles the backpack I used throughout my school years.

 

However, the pack shows its true colors when you start digging through the pockets.

 

As you unzip the front compartment you are greeted with 4 rows of MOLLE and a Velcro panel.

 

This feature alone makes it quite obvious whom 5.11 designed this pack for: undercover operations, hence the name "COVRT".

 

The paneling is perfect size for three AR magazine pouches or any other similar sized accessory/magazine pouches.

 

I currently have the 5.11 Double Pistol Magazine Pouch attached to the paneling.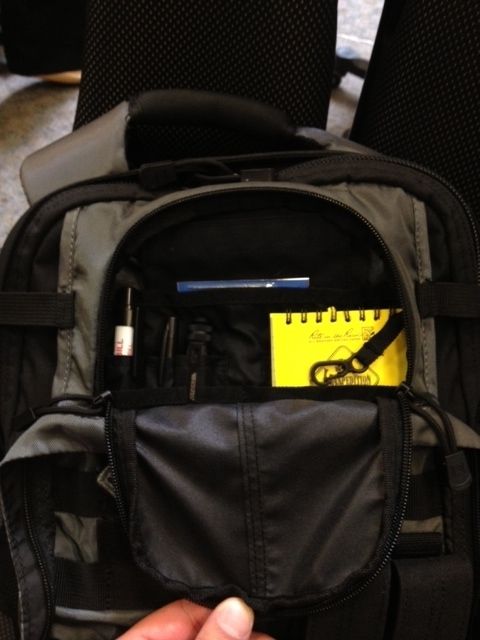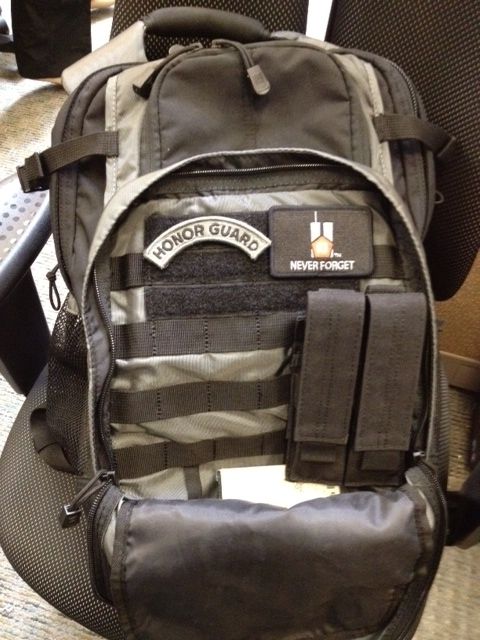 Above the front compartment is a smaller utility pouch with a snap hook and compartments for a note pad, pens/pencils, and business cards.

 

Behind all this is the main compartment.

 

The distinguishing feature of the main compartment is the padded laptop sleeve.

 

It fits my 15" Macbook Pro perfectly!

 

The only down side being that the padded sleeve does not extend all the way to the bottom of the compartment.

 

On the inside of the flap there are two handy mesh compartments that make finding small items very easy.

 

On the top of the pack is a fleece lined glasses pouch that can easily fit a modest size goggle.

 

As with most backpacks these days there is a hydration pouch that will easily accommodate a 2 liter bladder.

 

The shoulder straps and back have a decent amount of padding and are highly breathable.

 

Overall the pack is extremely durable.

 

It is built from 500D nylon and fully utilizes YKK zippers.

 

In all there are currently 5 color options.

 

For all of these reasons I decided the COVRT 18 was the pack for me.

 

However, there are two more features that really set this pack apart from the rest.

 

Located on the main compartment flap, under the MOLLE compartment, is a semi hidden concealed carry compartment!

 

It is accessible from both sides with a zipper closure system.

 

The inside of the compartment has an 8" x 5" piece of loop tape (Velcro) that will support any hook tape backed holster.

 

I currently have the Maxpedition Modular Universal CCW Holster attached to my pack and highly recommend it for anyone seriously considering this pack for concealed carry.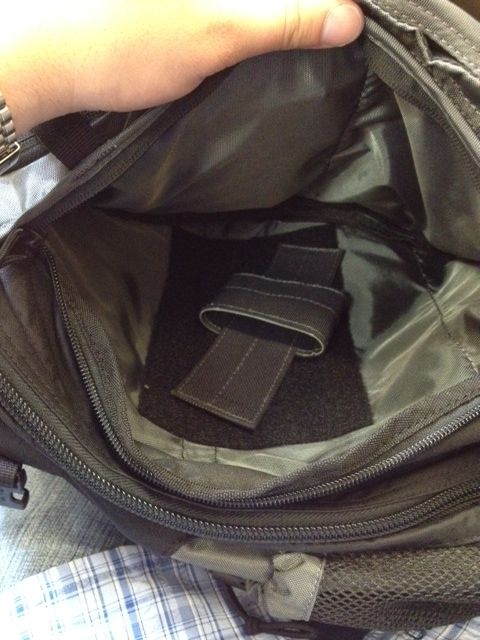 The last feature, and most interesting, is the 5.11 QuickTact system.

 

This system allows the user to attach various pouches to the shoulder straps.

 

There are currently two pouches available for this system; the
I have had the COVRT 18 for over four months now and do not regret my choice one bit.

 

I pretty much take the bag everywhere I go; whether it is for work or camping, the pack has held up well.

 

It has the functionality of a tactical pack and the discreet look of a school bag.